Greenwood Florist - Same Day Flower Delivery to Greenwood, Indiana
Florist Greenwood Indiana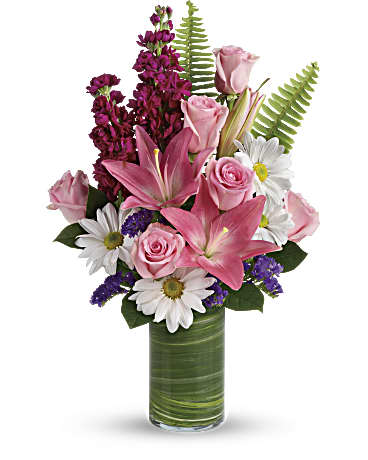 If you're looking for the perfect way to express your sentiments on a special occasion, trust George Thomas Florist for your flower delivery needs in Greenwood, Indiana.
Whether it's a birthday celebration, a special anniversary, or a "Get Well Soon" message, we've got you covered. With a wide selection of beautiful fresh-cut flowers, long-lasting plants, and delightful gifts, we have something for everyone.
As a family-owned florist, we take pride in offering same-day delivery to Greenwood and surrounding areas, and we stand behind our services with a 100% satisfaction guarantee.
Place your order online or give us a call today to experience why we are the top florist in Greenwood, Indiana.
Flower Delivery to all Greenwood Hospitals:
Kindred Hospital
607 Greenwood Springs Blvd, Greenwood, IN 46143
(317) 888-8155
Community Hospital South
1664 W Smith Valley Rd, Greenwood, IN 46142
(317) 887-7642
Valle Vista Hospital
898 E Main St, Greenwood, IN 46143 (317) 887-1348
Flowers Delivered to These Greenwood Churches
Greenwood Christian Church
2045 Averitt Rd, Greenwood, IN 46143
(317) 881-9336
Emmanuel Church of Greenwood
1640 Stones Crossing Rd W, Greenwood, IN 46143
(317) 535-9673
Community Church of Greenwood
1477 W Main St, Greenwood, IN 46142 (317) 888-6024
Stones Crossing Church
7000 Stones Crossing Rd W, Greenwood, IN 46143
(317) 893-2483
Mount Pleasant Christian Church
381 N Bluff Rd, Greenwood, IN 46142 (317) 881-6727
Sympathy & Funeral Flowers Delivered to these Greenwood IN Funeral Homes
G.H. Herrmann Funeral Homes
1605 Indiana 135, Greenwood, IN 46143
(317) 787-7211
Forest Lawn Memorial Gardens
1977 S Sr 135, Greenwood, IN 46143B
(317) 535-9003
Wilson St. Pierre Funeral Services
481 W Main St, Greenwood, IN 46142
(317) 881-2514
Swartz Family Chapel
2020 S State Road 135, Greenwood, IN 46143
(317) 530-5630
Local Delivery to the following Zip Codes
46142 46143