Greenwood Florist - Same Day Flower Delivery to Greenwood
Florist Greenwood Indiana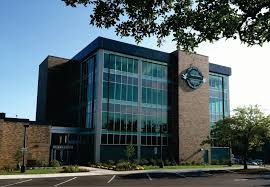 Whether you want to celebrate a birthday, commemorate a special anniversary, say "Get Well Soon" or express another special sentiment, trust George Thomas Florist with your next flower delivery to Greenwood, Indiana. Send a beautiful bouquet of fresh-cut flowers, pick out a long lasting plant, or send a delightful gift- we have something for everyone! As a local family-owned florist, we are proud to offer same-day delivery to Greenwood, Indiana and surrounding cities, always backed by our 100% satisfaction guarantee. Order online or give us a call to see why we are the best Greenwood, Indiana florist around.
About Greenwood, IN
From humble beginnings in the early 1800s to the present, the Indianapolis suburb has blossomed into a thriving community of approximately 50,000. The last ten years have, in fact, seen such rapid growth in Greenwood that it is now one of the fastest growing cities in the nation.
Greenwood's History
Early on, the new little community was first populated by people of Dutch ancestry named John and Isaac Smock and their relatives. Logically, the hamlet was then called Smocktown, and sometimes Smock's Settlement, a name that was put on the official books in 1825. Within short order, however, the name was changed to Greenwood.
Florist in Greenwood, Indiana
George Thomas Florist is your one-stop flower shop in Greenwood for birthday flowers, anniversary flowers and seasonal bouquets. We also offer same-day delivery of custom funeral flowers, and sympathy flowers to the Greenwood area funeral homes as well as offering delivery of Get Well flowers to local hospitals and assisted living facilities.
In addition to a complete selection of flowers, we also offer an incredible variety of flowering plants and lush greens as well as a variety of hand-made gift baskets to suit any taste! Be sure to check out our collection of gourmet food baskets, healthy fruit baskets, wind chimes, gift items, and so much more! Most selections are available for same-day delivery to Greenwood, Indiana and surrounding areas.
You can shop online 24 hours a day or call us directly and our knowledgeable and helpful staff will help you find the perfect floral arrangement, plant, or gift. We're confident you'll love our unique floral designs, and we provide 100% guarantee for your satisfaction.
Flower Delivery to all Greenwood Hospitals:
Kindred Hospital
607 Greenwood Springs Blvd, Greenwood, IN 46143
(317) 888-8155
Community Hospital South
1664 W Smith Valley Rd, Greenwood, IN 46142
(317) 887-7642
Valle Vista Hospital
898 E Main St, Greenwood, IN 46143 (317) 887-1348
Flowers Delivered to These Greenwood Churches
Greenwood Christian Church
2045 Averitt Rd, Greenwood, IN 46143
(317) 881-9336
Emmanuel Church of Greenwood
1640 Stones Crossing Rd W, Greenwood, IN 46143
(317) 535-9673
Community Church of Greenwood
1477 W Main St, Greenwood, IN 46142 (317) 888-6024
Stones Crossing Church
7000 Stones Crossing Rd W, Greenwood, IN 46143
(317) 893-2483
Mount Pleasant Christian Church
381 N Bluff Rd, Greenwood, IN 46142 (317) 881-6727
Sympathy & Funeral Flowers Delivered to these Greenwood IN Funeral Homes
G.H. Herrmann Funeral Homes
1605 Indiana 135, Greenwood, IN 46143
(317) 787-7211
Forest Lawn Memorial Gardens
1977 S Sr 135, Greenwood, IN 46143B
(317) 535-9003
Wilson St. Pierre Funeral Services
481 W Main St, Greenwood, IN 46142
(317) 881-2514
Swartz Family Chapel
2020 S State Road 135, Greenwood, IN 46143
(317) 530-5630
Local Delivery to the following Zip Codes
46142 46143
Same Day & Express Flower Delivery
George Thomas Florist provides local same day and express flower delivery service to all funeral homes, churches, mortuaries and cemeteries in the Indianapolis and surrounding Metro area. If you need to send sympathy flowers outside of the Indianapolis area, we offer nationwide same day sympathy flower delivery service. We employ a team of professional delivery drivers. They do a great job and that allows us to guarantee on-time arrival for all local same day and express deliveries.
Our local delivery zone is one of the largest of any of the flower shop operating in the Indianapolis area. Customers who live and operate within our local delivery zone may choose between same day or express flower delivery service. Using express delivery, you can get flowers to the intended recipient, generally within four hours of the time you place the order.
Nationwide Same Day Flower Delivery
In addition to local delivery, George Thomas Florist also offers nationwide same day flower delivery. No matter where you need to send flowers, our team can handle the delivery for you. Select the flower arrangement you prefer from our website. Place the flowers in your check out cart. Select the date of your choice, and process the sale. We do the rest. No matter where you need the arrangement delivered, we can get your gift to your recipient, on the exact date you need them there. Nationwide delivery requires no additional fee. Every arrangement we design and deliver comes with our 100% customer satisfaction guarantee. If for any reason you don't absolutely love the arrangement we have created for you, just give us a call. We guarentee on-time arrival of your sympathy flower purchase. If you need to get your flowers to the mortuary, funeral home or church by a specific time of day, we highly encourage you to utilize our express delivery service.