Geist Florist - Same Day Flower Delivery to Gesit
Florist Geist Indiana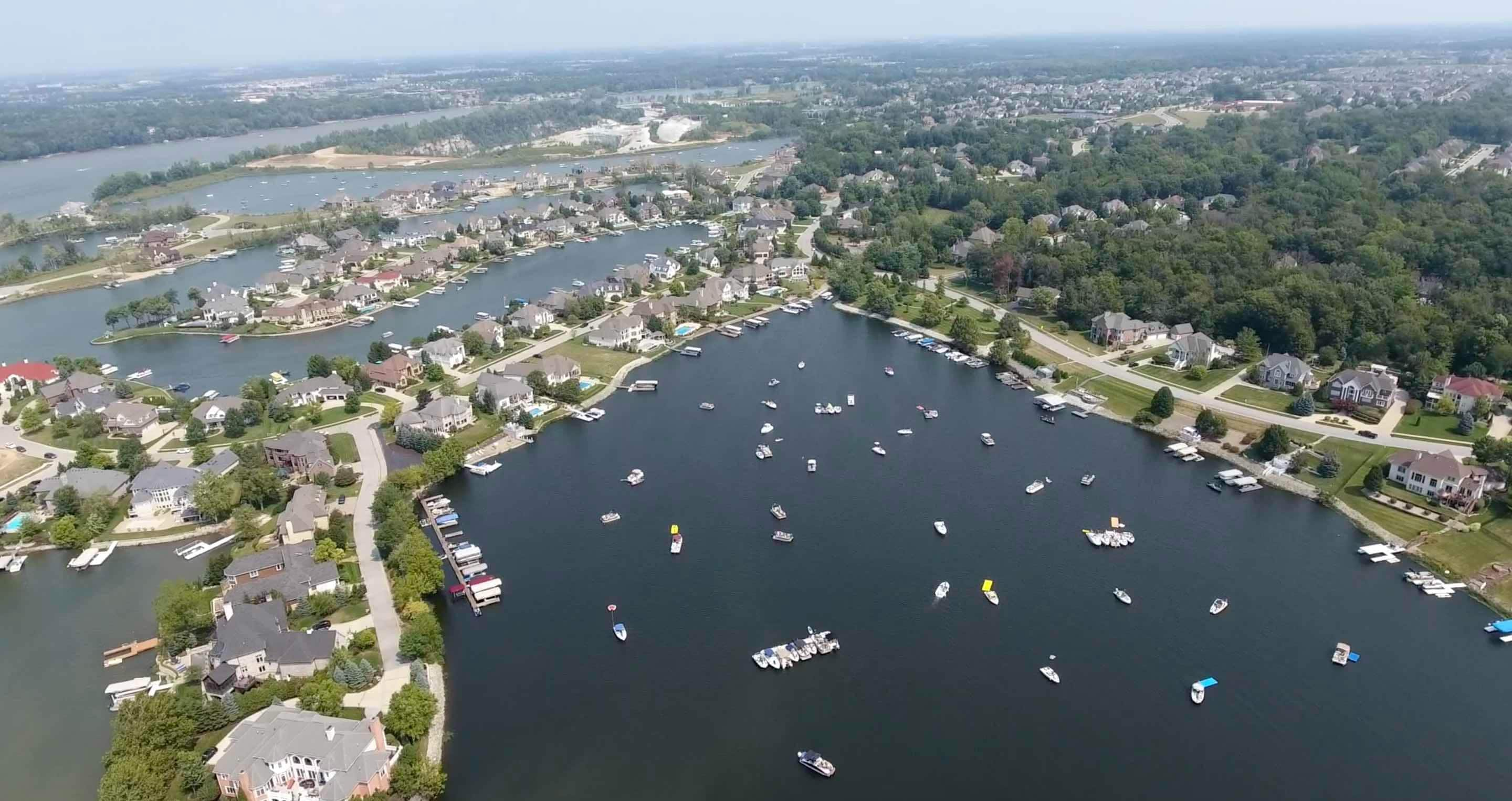 When you're looking for the highest quality flower delivery to Geist, Indiana, look no further than the experts at George Thomas Florist. We take pride in our work and customer service, which means you get the best value flower delivery to Geist, Indiana and surrounding communities back by our 100% satisfaction guarantee. Order flowers for Valentine's day, Mother's day, or other special holidays, birthdays, anniversaries and so much more. Browse our selection of farm fresh flowers, plants and gifts online or give us a call to create a custom design or for assistance. We can't wait to serve you for your next Geist, Indiana flower delivery!
About Geist, IN
Geist is an affluent area in northeastern Indianapolis, Indiana and southeastern Hamilton County in Fishers, Indiana. It is named for Geist Reservoir.
Geist History
Geist Reservoir was named after Clarence H. Geist, a former owner of the Indianapolis Water Company, who foresaw a deficit in Indianapolis's water supply and envisioned the Geist Reservoir to preemptively address the problem. Planning for the reservoir began as early as 1913, when hydraulic engineers estimated that White River and Fall Creek would not provide enough water for the increasing needs of Indianapolis. Geist gradually bought some 5,000 acres in the Fall Creek Valley in the 1920s and 1930s, including the small town of Germantown, which today lies at the bottom of the reservoir. Although controversial, the reservoir was completed in 1943, five years after Clarence Geist's death. In the 1960s further controversy arose over plans for commercial and residential development in the area around the lake. A proposal in the 1970s to triple the size of the reservoir was defeated, and a housing boom began in the lake area. In recent years the Geist area has experienced rapid growth. The area is noted for its topography and the reservoir.
Florist in Geist, Indiana
George Thomas Florist is your one-stop flower shop in Geist for birthday flowers, anniversary flowers and seasonal bouquets. We also offer same-day delivery of custom funeral flowers, and sympathy flowers to the Geist area funeral homes as well as offering delivery of Get Well flowers to local hospitals and assisted living facilities.
In addition to a complete selection of flowers, we also offer an incredible variety of flowering plants and lush greens as well as a variety of hand-made gift baskets to suit any taste! Be sure to check out our collection of gourmet food baskets, healthy fruit baskets, wind chimes, gift items, and so much more! Most selections are available for same-day delivery to Geist, Indiana and surrounding areas.
You can shop online 24 hours a day or call us directly and our knowledgeable and helpful staff will help you find the perfect floral arrangement, plant, or gift. We're confident you'll love our unique floral designs, and we provide 100% guarantee for your satisfaction.
Flower Delivery to All Geist Hospitals:
Community Hospital North
7150 Clearvista Dr, Indianapolis, IN 46256
(317) 621-6262
Indiana Heart Hospital
8075 North Shadeland Avenue, Indianapolis, IN
(317) 621-8000
Indiana Physical Therepy & Rehab - Geist
8150 Oaklandon Rd., Indianapolis 46236
(317) 621-1235
Flowers Delivered to These Geist Churches
Holy Spirit Parish at Geist
103050 Glazer Way, Fishers, IN 46037
(317) 849-9245
Geist Christian Church
12756 Promise Rd., Fishers, IN 46038
(317) 842-3594
Geist Chaple
12549 Old Stone Way, Indianapolis, IN 46236
(317) 823-2203
Sympathy & Funeral Flowers Delivered to these Geist, IN Funeral Homes
Flanner & Buchanan - Geist
7855 Cork Rd., Indianapolis, IN 46236
(317) 454-7078
Local Delivery to the following Zip Codes
46236, 46256
Same Day & Express Flower Delivery
George Thomas Florist provides local same day and express flower delivery service to all funeral homes, churches, mortuaries and cemeteries in the Indianapolis and surrounding Metro area. If you need to send sympathy flowers outside of the Indianapolis area, we offer nationwide same day sympathy flower delivery service. We employ a team of professional delivery drivers. They do a great job and that allows us to guarantee on-time arrival for all local same day and express deliveries.
Our local delivery zone is one of the largest of any of the flower shop operating in the Indianapolis area. Customers who live and operate within our local delivery zone may choose between same day or express flower delivery service. Using express delivery, you can get flowers to the intended recipient, generally within four hours of the time you place the order.
Nationwide Same Day Flower Delivery
In addition to local delivery, George Thomas Florist also offers nationwide same day flower delivery. No matter where you need to send flowers, our team can handle the delivery for you. Select the flower arrangement you prefer from our website. Place the flowers in your check out cart. Select the date of your choice, and process the sale. We do the rest. No matter where you need the arrangement delivered, we can get your gift to your recipient, on the exact date you need them there. Nationwide delivery requires no additional fee. Every arrangement we design and deliver comes with our 100% customer satisfaction guarantee. If for any reason you don't absolutely love the arrangement we have created for you, just give us a call. We guarentee on-time arrival of your sympathy flower purchase. If you need to get your flowers to the mortuary, funeral home or church by a specific time of day, we highly encourage you to utilize our express delivery service.