Broad Ripple Florist - Same Day Flower Delivery to Broad Ripple, Indiana
Florist Broad Ripple Indiana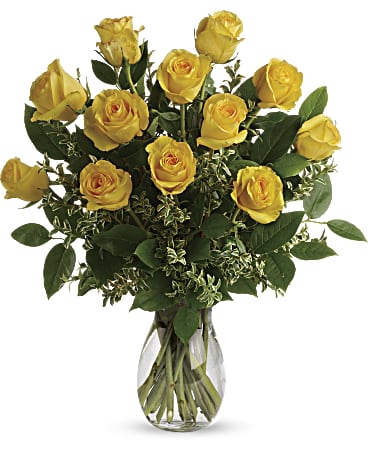 If you're searching for top-notch flower delivery services in Broad Ripple, Indiana, then your search ends here with the expert team at George Thomas Florist. We take immense pride in our work and our dedication to customer satisfaction, ensuring that you receive the best possible value for your flower delivery needs in Broad Ripple and the surrounding areas. We stand behind our services with a 100% satisfaction guarantee, so you can trust that your order is in good hands.
Whether you need to send flowers for Valentine's Day, Mother's Day, or any other special occasion, including birthdays, anniversaries, or just because, we've got you covered. You can browse our extensive selection of farm-fresh flowers, plants, and gifts online, or contact us directly for personalized assistance and custom designs.
We are excited to assist you with your next flower delivery in Broad Ripple, Indiana, and look forward to serving you soon!
Flower Delivery to All Broad Ripple Hospitals:
St. Vincent Hospital
2001 W 86th St, Indianapolis, IN ‎46260
(317) 338-2345
Community Hospital North
7150 Clearvista Dr, Indianapolis, IN 46256
(317) 621-6262
Methodist Hospital
1701 N Senate Blvd, Indianapolis, IN 46204
(317) 962-2000
Indiana Heart Hospital
8075 North Shadeland Avenue, Indianapolis, IN
(317) 621-8000
Indiana Orthopedic Hospital
8400 Northwest Boulevard Indianapolis, IN
(317) 956-1180
St. Vincent Heart Center of Indiana
10580 North Meridian Street Indianapolis, IN
(317) 583-5000
Westview Hospital
3630 Guion Road Indianapolis, IN
(317) 924-6661
Flowers Delivered to These Broad Ripple Churches
Broad Ripple United Methodist Church
6185 Guilford Ave. Indianapolis, IN 46220
(317) 251-5049
Northminister Presbyterian Church
166 Kessler Blvd. E. Dr., Indianapolis, IN 46220
(317) 251-9489
Christ The King Catholic Church
5884 Crittenden Ave., Indianapolis, IN 46220
(317) 255-3666
Sympathy & Funeral Flowers Delivered to these Broad Ripple IN Funeral Homes
Crown Hill Funeral Home
700 W 38th St. Indianapolis, IN
(317) 925-3800
Feeney Hornak Keystone Mortuary
2126 E 71st St Indianapolis, IN 46220
(317) 257-4271
Flanner and Buchanan Broad Ripple
1305 Broad Ripple Ave. Indianapolis, IN
(317) 783-3357
Flanner and Buchanan Washing Park North
2706 Kessler Blvd West Indianapolis, IN
(317) 251-5959
Leppert Life Story Funeral Home
740 E. 86th St. Indianapolis, IN
(317) 844-3966
Local Delivery to the following Zip Codes
46220