Bright yellow daisies, stargazer lilies, and pink roses are the center of this bright bouquet. Accented by a fuzzy bear, these fun flowers provide a smile upon delivery!
Note: Color of Bear may vary.
DELIVERY:
We will make every effort to create the floral products as featured; however, do to seasonal product availability, substitution of flower varieties and colors may be necessary. Every order is hand-delivered direct to the recipient by George Thomas Florist or a qualified local retail florist. We deliver to Indianapolis, Avon, Broad Ripple, Brownsburg, Carmel, Fishers, Geist, Greenwood, Noblesville, and Zionsville.
Simply Sweet

GTF251

Full & Lush

GTF251

Bountiful Blooms

GTF251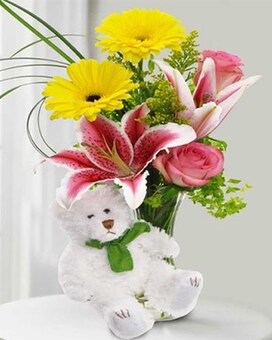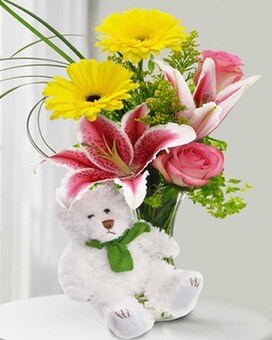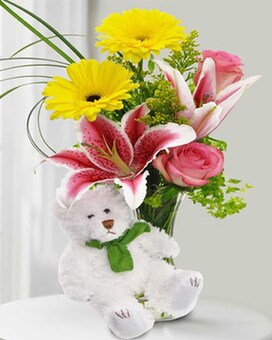 Bountiful Blooms - $76.99