IU Health Hospital Flower Delivery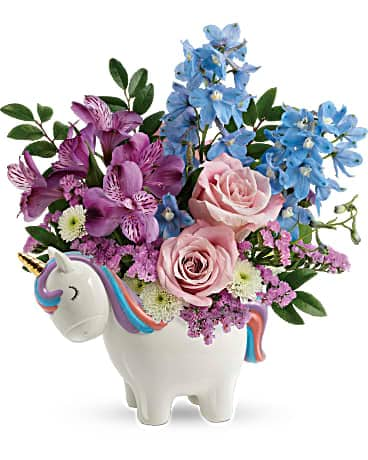 IU Health Hospital Get Well & New Baby Flower Delivery
Looking to send beautiful and fresh flowers for a special occasion to IU Health Hospitals in Indianapolis, Avon & Carmel, Indiana? Look no further than George Thomas Florist! As one of Indianapolis' most trusted florists, we are dedicated to helping our customers celebrate all of life's special moments with stunning floral gifts. Whether you need Get Well Flowers, New Baby Flowers, or flowers for any other occasion, we offer same-day delivery to IU Health Hospitals, ensuring your gift arrives on time and in perfect condition.
At George Thomas Florist, we offer an impressive selection of floral gifts, from elegant bouquets to delicious gift baskets. No matter what your style or budget, we have the perfect gift to suit your needs. Our delivery staff makes daily runs to all IU Health Hospitals, so you can rest assured that your gift will be delivered promptly and with care.
If you need your flowers to arrive at a specific time, we highly recommend our express flower delivery service. With this option, you can select a delivery time that works best for you and ensure that your gift arrives exactly when you need it. To browse our selection of floral gifts or to discuss your IU Health Hospital flower needs, give us a call at (317) 353-9161 or visit our website today!
IU Health Hospital Locations we serve in Indianapolis, Avon & Carmel, IN
Methodist - 1701 N. Senate Ave., Indianapolis, IN 46202
North - 11700 N. Meridian St, Carmel, IN 46032
West - 1111 Ronald Regan Parkway, Avon, IN 46123